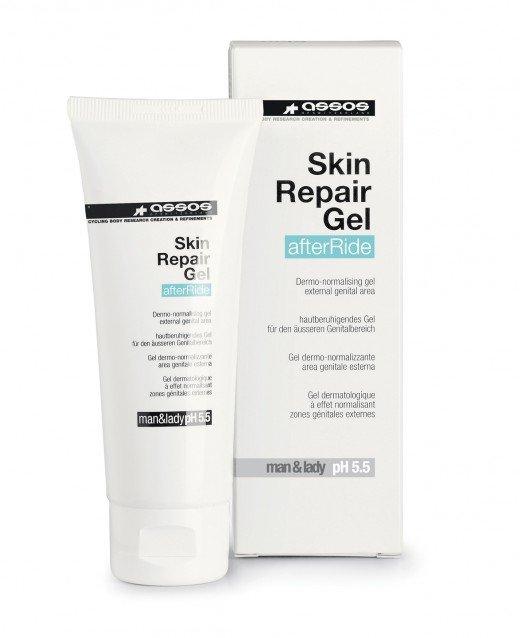 WHAT IS IT? Assos Skin Repair Gel is a dermo-normalising gel for the external genital area.
USAGE? Apply a thin layer of gel directly to clean dry skin in the affected area. A lengthy massage is not required.
INDICATION? Suitable for relieving discomfort and repairing skin damage caused by friction of the genital area against the saddle. Effective, long-acting performance due to the use of natural ingredients with an anti-irritant, skin normalising action, which aids the normal tissue repair processes. Formula based on natural ingredients, containing no colourants, perfume or preservatives. Suitable for men and women, all skin types.
Size – 75mL