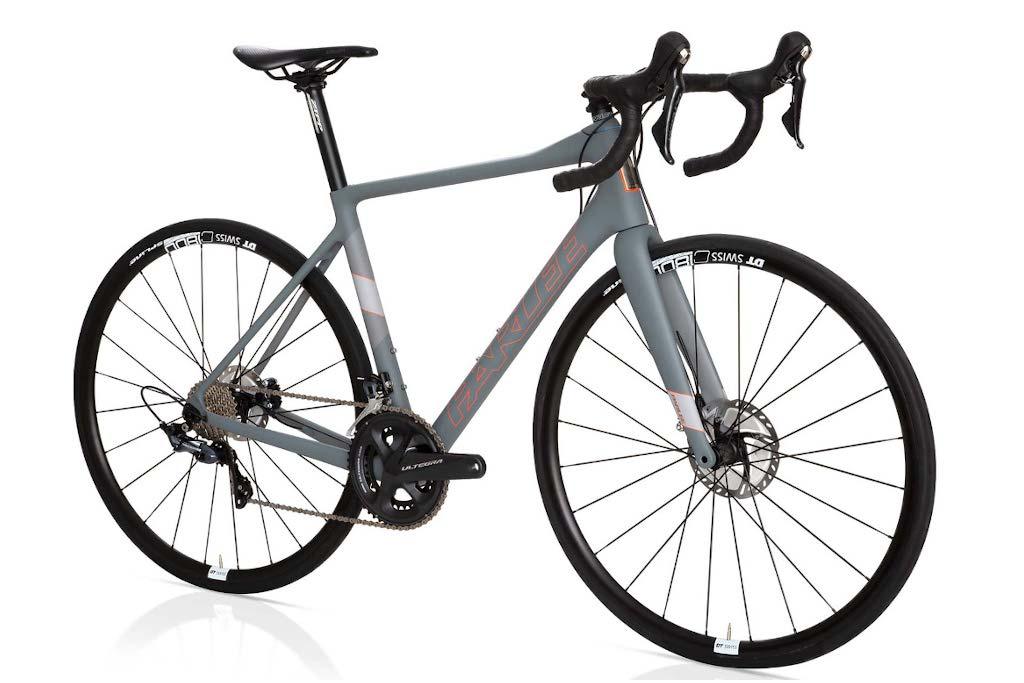 Parlee – Altum Disc Frame
The new Parlee Altum Disc represents progress. The modern tube shaping, the cutting-edge craftsmanship, even the Altum name all leave an immediate, unmistakable impression: this is something new. Yet at the same time, Altum remains true to the Parlee DNA. In fact, it's a direct descendent of our benchmark Z series. And that means one thing—ride quality comes first.
The Altum is lighter, with many striking features and technologies, but the heart and soul of this bike are centred on how it rides. How it leaps into action when you stand up and sprint. How it carves through corners with unrivalled confidence and disappears beneath you on long, gruelling rides. Subtle, evolutionary refinements have long been the Parlee way. Altum is simply the next step in a lineage of bikes that began with the award-winning Z1 and has continued through the Z5.
In short, the Altum represents the culmination of everything learned from more than a decade of handcrafting the world's finest carbon fibre road racing bikes.
Disc Brakes
One of the biggest game-changers that road riders have seen in the past few years is the emergence of disc brake technologies. The new Altum Disc is engineered specifically for disc brake use with some key frame and fork designs that allow for seamless integration. The frame features the same engineering, design, and geometry as the other Altum models, but with a modular rear dropout that accepts QR135 or thru-axle 142mm wheels. Upfront, it has a specially built fork designed for the greater braking forces of the new flat-mount disc brakes. It features a 12mm thru-axle design for added stiffness and steering precision. The frame and fork are fully compatible with mechanical or hydraulic braking systems and various rotor sizes (140-160mm) for added versatility and upgrade options. For adventurous riders who love to tackle unpredictable roads and all kinds of weather, the Altum Disc delivers a new level of performance.
Read more at Parlee's website here.
Before purchasing a Parlee Altum frame, we recommend a Retul frame selection to determine the correct size for you. Contact us for more information or see what we've done with our custom bikes builds!