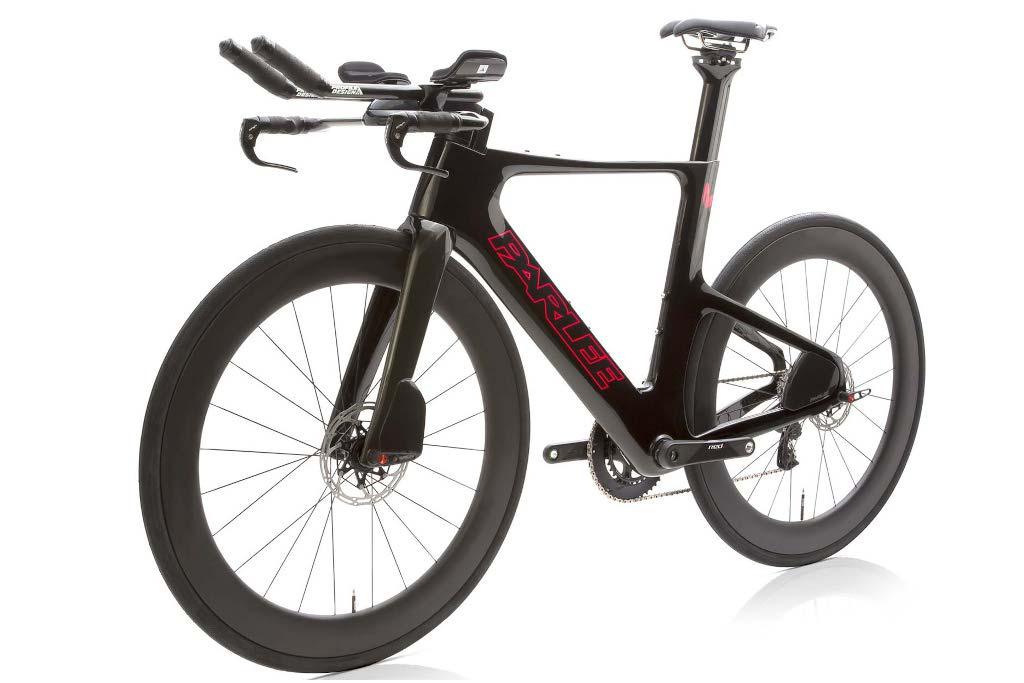 Parlee – TTiR Frame
The Parlee TTiR is a bike designed to get you to from T1 to T2 faster, and fresher. The wide range of flexibility in the fit offered by the TTiR means that you dismount with less fatigue, while disc brakes and aerodynamic focus produce a bike that is faster than the most popular bike at Kona in the last decade. Both bode well for a new race PB.
BRAKE SMARTER. GO FASTER.
The World's fastest triathlon disc bike is ready to help you crush your next race. Here's why: traditional rim brakes force you to brake early and lose speed in corners and descents, which hampers your performance. In a sport where speed is time and time is everything, disc brakes make the most sense. Now you can accelerate with confidence without performance losses common to rim brakes. It's time to become a DISCiple.
SPEED IS TIME-AND TIME IS EVERYTHING
Every centimetre of the new TTiR is designed to help you gain time on your competition. Aerodynamically integrated SpeedShield™ carbon fairings hide the flat-mount callipers and disc rotors from the wind without causing them to overheat. A Parlee-exclusive seat post design lets you adjust the seat up to seven degrees so you can dial in an optimal balance of comfort and power output. Our flex-fit modular cockpit also adapts to a wider range of positions as well. Plus, you'll appreciate Parlee's legendary road feel with every pedal stroke.
THROUGH-AXLES MEAN ADDED POWER AND SPEEDY WHEEL CHANGES.
The inclusion of industry-standard 12mm thru-axles front and rear adds two significant benefits to the TTiR. First, thru-axles boost lateral and torsional frame and fork stiffness, helping you deliver greater power transfer on climbs and sustained high-wattage segments and also allow hold your line through corners. Secondly, swapping training and race wheels is faster and easier because thru-axles guarantee perfect alignment of the disc brake rotors every single time with no rubbing.
BECOME A DISCIPLE, WITH THE ALL-NEW PARLEE TTIR.
Before purchasing a Parlee TTiR frame, we recommend a Retul frame selection to determine the correct size for you. Contact us for more information or see what we've done with our custom bikes builds!