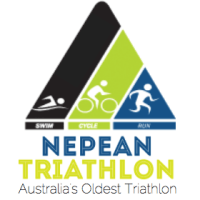 The Nepean Triathlon bike course reverted to a previous course for this year's event, a challenging ride with a variety of different sections.
Analysing several Nepean Triathlon Bike Power Profiles, you can see different cycling behaviour which results in different performances. For both riding and running off the bike.
The bike course includes a section within the Sydney International Regatta Centre which is mostly flat with long straights. Which are potentially wind affected, along slightly gradual uphill section outside the Regatta Centre. And a technical section through the industrial area with a lot of corners.  There is also a nasty rougher road section with a sneaky hill to tackle.
Power Meters are an excellent piece of equipment for Triathletes on the bike, especially for Time trialling, and immensely beneficial in controlling the intensity and receiving instantaneous feedback especially in varying conditions such as wind, hills and subtle changes elevation. Additionally, Power Meters and cadence are important in developing efficient cycling behaviour.
Nepean Triathlon Bike Power Profiles
For the Power profiles below, Pink/Purple is Power in watts, Yellow represents Cadence and Red is Heart Rate.  The black dashed line is the athletes Functional Threshold Power (FTP – the maximal power output that an athlete can sustain over 60 mins. It can generally be related to the lactate threshold of an athlete).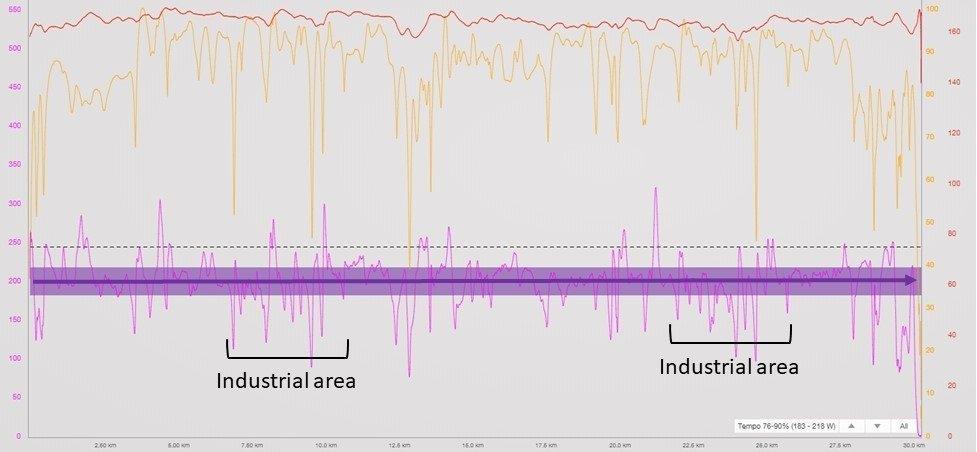 The ride above is an excellent example of efficient cycling behaviour. By riding in a narrow band of power with minimal spikes or surges over FTP, riding with good cadence and pedalling constantly.  Overall the variability in Power is 1.04, excellent for the technical nature of the ride.  This race was a test event for the athlete for Western Sydney 70.3, putting into practice some recent development and improved cycling efficiency on the bike.
In addition to a vastly improved cycle leg, this controlled efficient ride with power produced a Pb for a 10km run off the bike.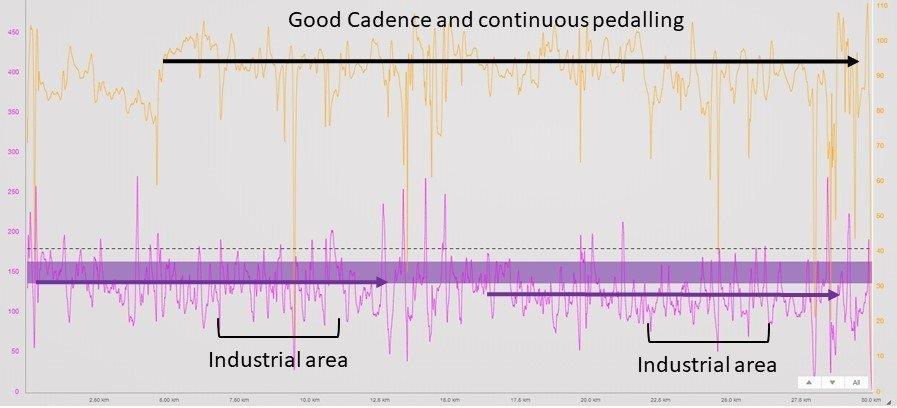 The next profile is of an athlete who has recently begun riding with a Power Meter. Experiencing a very pleasing change in cycling behaviour after only a few rides (see previous training ride below).
The 1st ride with Power (below) shows massive variability in Power, with many big spikes over FTP combined with a grinding nature on the pedals as represented by low cadence and freewheeling.
Pleasingly their Nepean ride (above) showed riding in a controlled power range and continuous pedalling, with a big change in cadence (average 90rpm compared to 76rpm for the previous ride).  The power faded slightly on the 2nd lap however was still consistent throughout this lap.
It can be as mentally challenging as physically to modify your cycling behaviour (such as riding with power, cadence and your gear selection) however the benefits for training and racing and recovery are immense.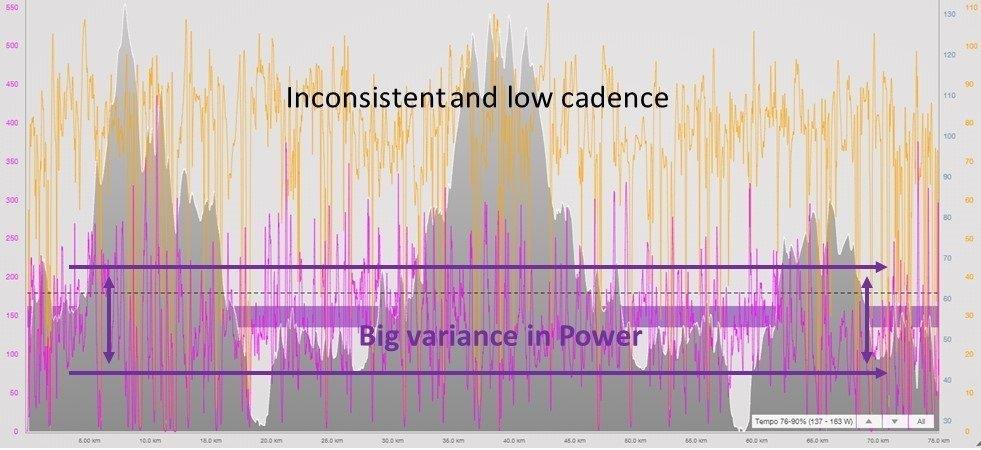 The 3rd power profile (below) shows a different ride again. Riding at a very high intensity with more power variance through the industrial area, and building it back up with some big spikes after cornering.  On the flatter sections, power is relatively even and controlled.  This profile is consistent with a criterium race. Or top age groupers racing for a podium. Or top 10 placings by going with or responding to other athletes surges or attacks.  Overall the ride produced an improved time and average speed for the athlete. And enabled them to run to their potential off the bike.
In 'Burning matches' on the bike, referring to the power spikes, an athlete needs to understand how many and how long the matches are (length of a power spike in time and watts) and any impact on their overall ride. Especially in the latter stages of a ride and for the run.
This is also particularly important for cyclists racing criteriums and Gran Fondo style racing and events.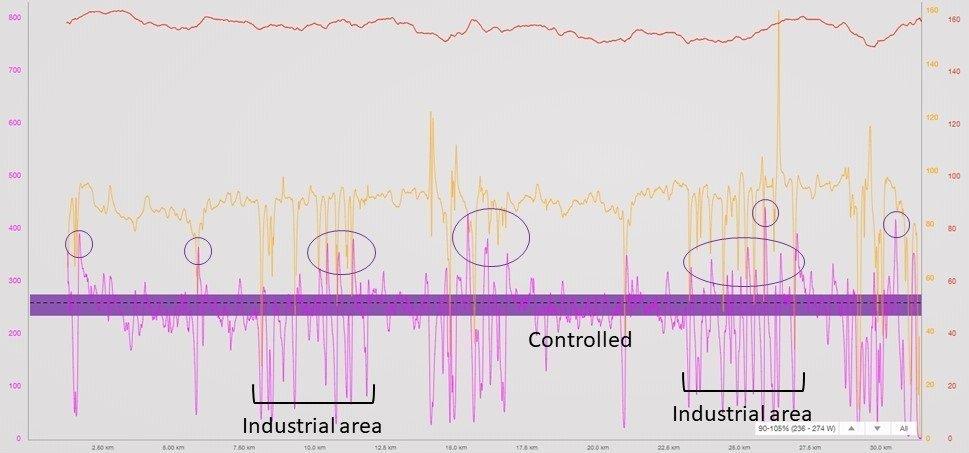 More Info…
Looking for further information on choosing a Power Meter, training and racing with a Power Meter? Please email info@onebody.com.au or contact our training studio on +61 2 8677 5605.
Additionally, follow the links below for information on Onebody's Online triathlon coaching and the Onebody Triathlon Training Squad