This Parlee Z Zero with wax finish and green decals was custom designed and built for our head coach and bike fitter, Dan.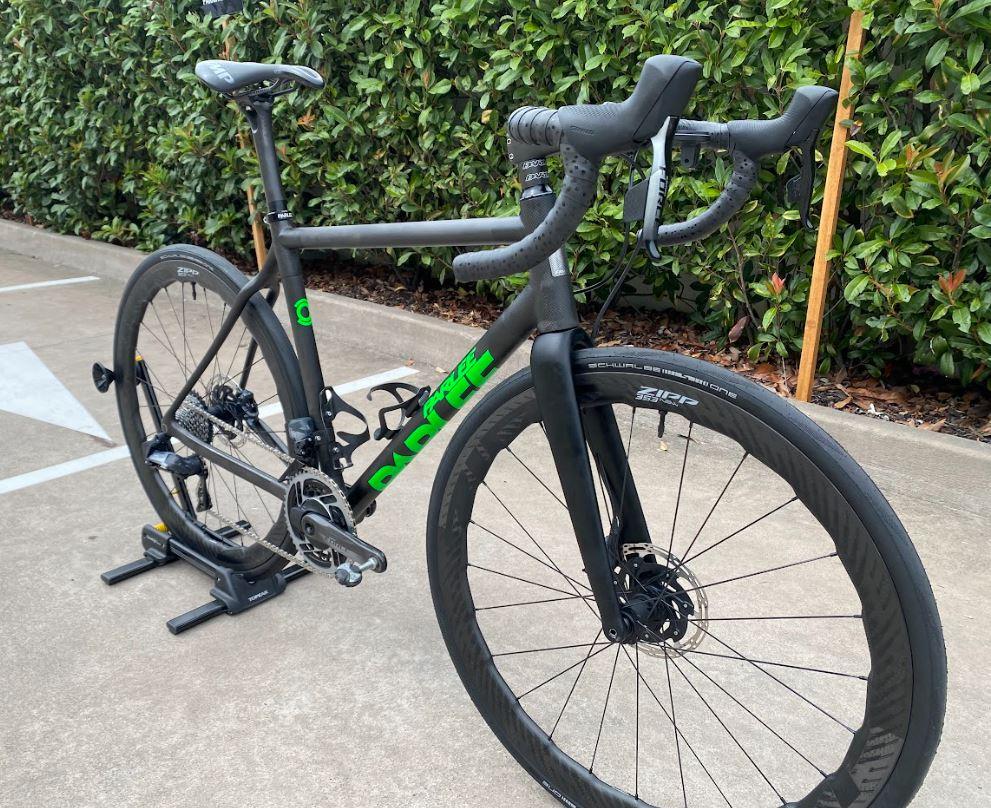 Build Features
The Parlee Z Zero is the best frame on the market and features a standard size seatpost shape, standard stem, and standard dropbars. It is also designed with easy access to all cabling with no integration through the bars.
Complete customisation of stem, dropbars, crank lengths, and gear ratios meant we were able design the bike with all features customised to suit Dan. The bike is also easy to adjust in the future if the bike fit position changes.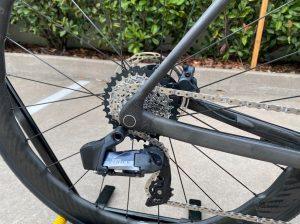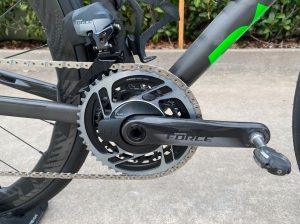 Zipp 353s were the perfect choice for a fast, versatile tubeless disc wheelset, efficient and aerodynamic on all terrains. Modern electronic gearing was desired, so a SRAM Force 12-speed groupset was chosen with remote blip buttons on the dropbars to enable gear changing while climbing. We also added a SRAM Red Quarq power meter on the chain rings, fully integrated into the crankset.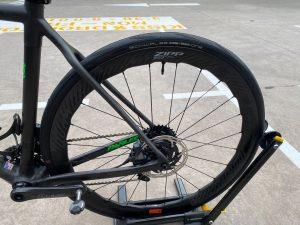 A Parlee carbon stem and carbon bars not only look remarkable, but are ideal for both comfort and performance. Burgh bartape was used for a stylish, yet durable, finish.
Shorter cranks were chosen to suit Dan's height and hip flexibility, optimising ergodynamics in a comfortable and efficient position. We also added a Selle SMP VT30c saddle, speedplay pedals, and Supcaz carbon side mount bottle cages.