This Parlee Altum LE was built for a triathlon coach to ride with his athletes. The appearance needed to be unique and classy while having some key features to suit the restricted biomechanics around their hips and lower back.
The unique and classy appearance was achieved with a custom paint job by Parlee, as well as the componentry chose.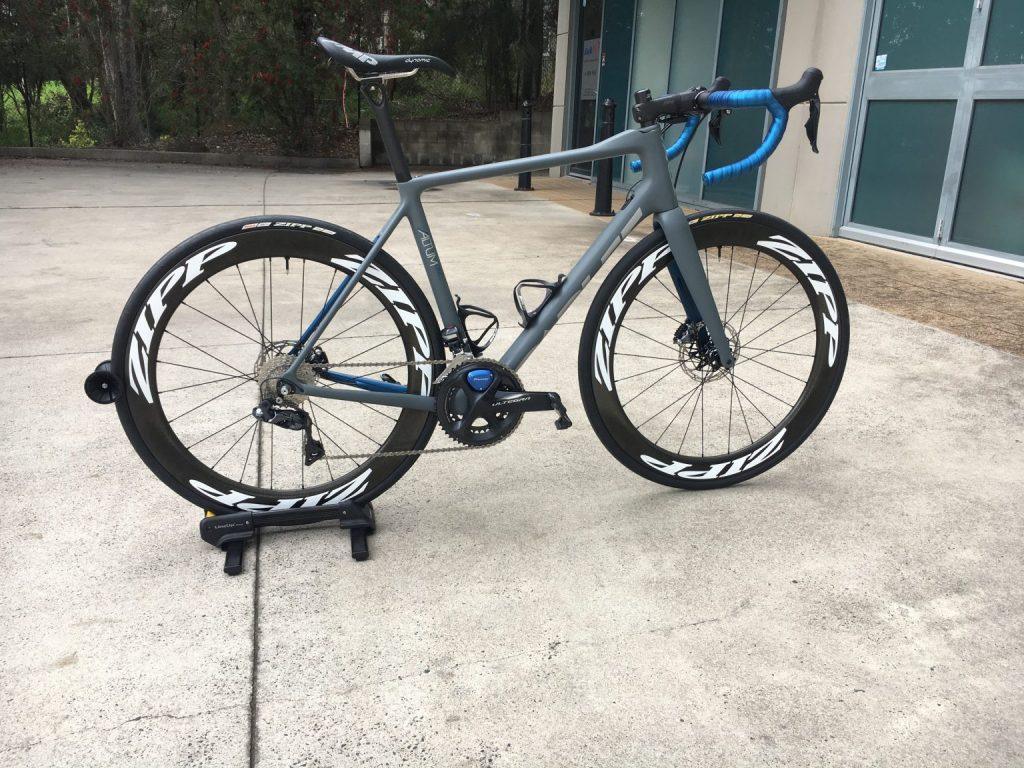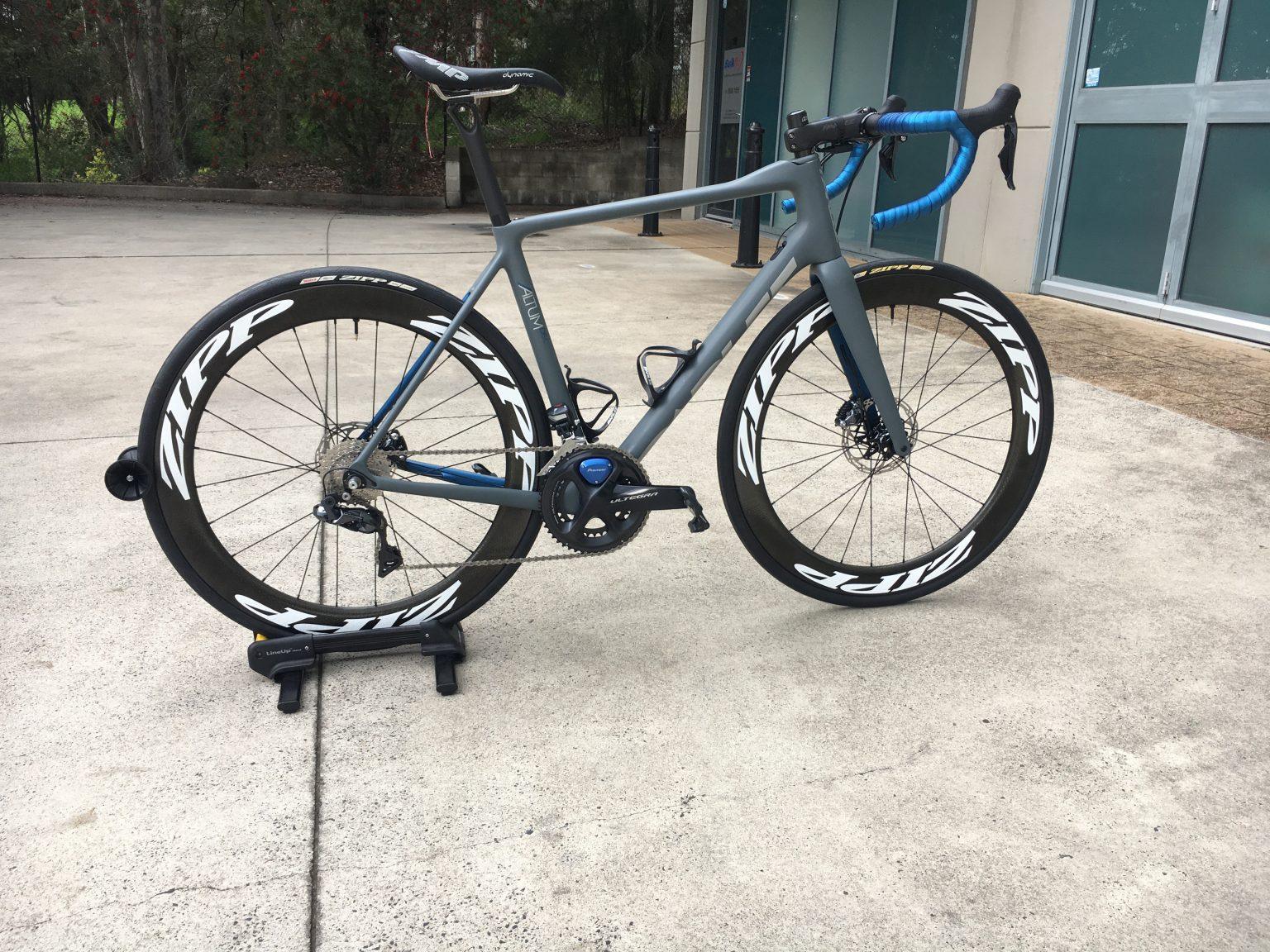 The bike runs on Zipp 404 disc brake wheels, a solid platform in terms of aerodynamics and weight. They allow the rider to ensure that they have the tools to train with their athletes.
The use of the Ultegra Di2 groupset allows for efficient shifting that is easily actuated, while also reducing weight. This disc brake variant also provides greater ability to modulate the braking force when compared to rim brakes.
The Parlee Carbon drop bars in a 70mm reach help this rider reach an ideal position while ensuring that the lower back issues are not a problem. Essentially a race position is reached with the drops, while on the hoods the rider has the comfort to ride for several hours.
A Pioneer power meter helps the rider to ensure that the athletes are pacing themselves correctly, measuring the effort being done quickly and accurately.
The Parlee Altum had to have maximum clearance at the top of the pedal stroke for this rider, so we installed 165mm cranks. This helps to open the knee to chest length. We improved this even further later on with Speedplay pedals to reduce the stack height and create even further clearance from the pedals. The bike was finished using Supacaz bar tape, picked to match the accents of the frame. Parlee Arundel bottle cages provide storage for fluids, while a K-edge Garmin Mount positions the rider head unit in clear view. Wend Wax was also used on the chain, providing a colourful and quiet ride.
Get in Touch to Build Your Own
Send us an enquiry below to let us know what you're looking to build and we'll get in touch to tell you how we can help.