Our client wanted an aero road frame with some key features to ensure that they maintained open hip angles when cycling. With a history of hip issues, it was critical that we were able to build a bike that was aerodynamic and looked fast while maintaining a conservative position. The geometry of the Parlee RZ7 was perfect for this brief.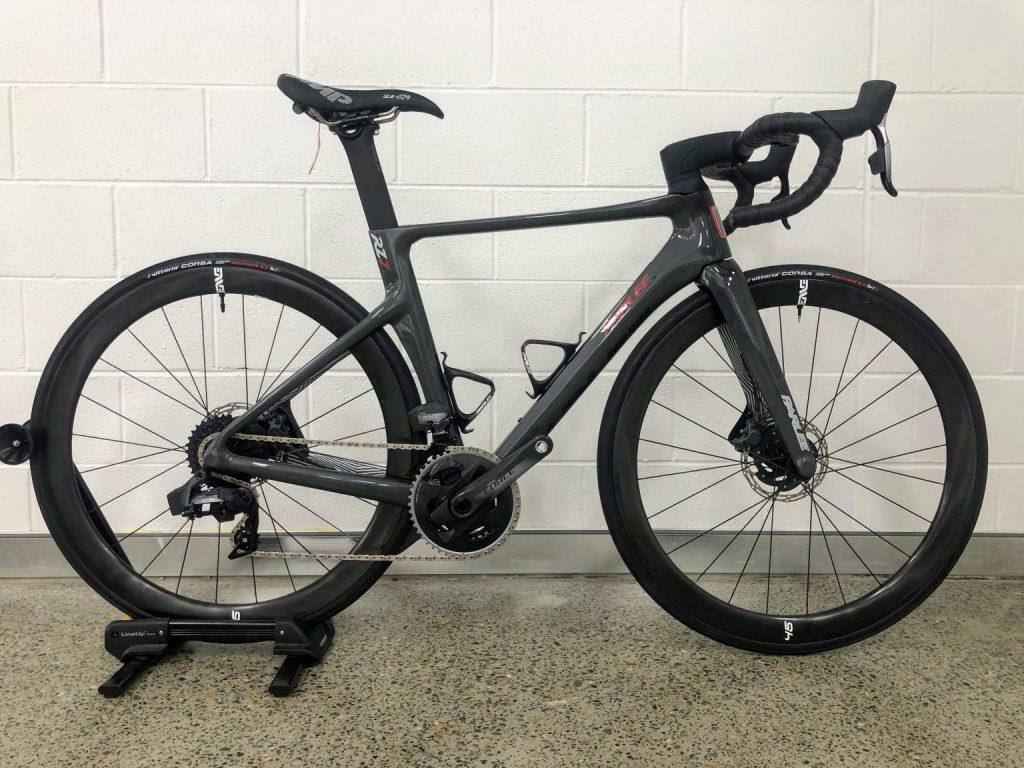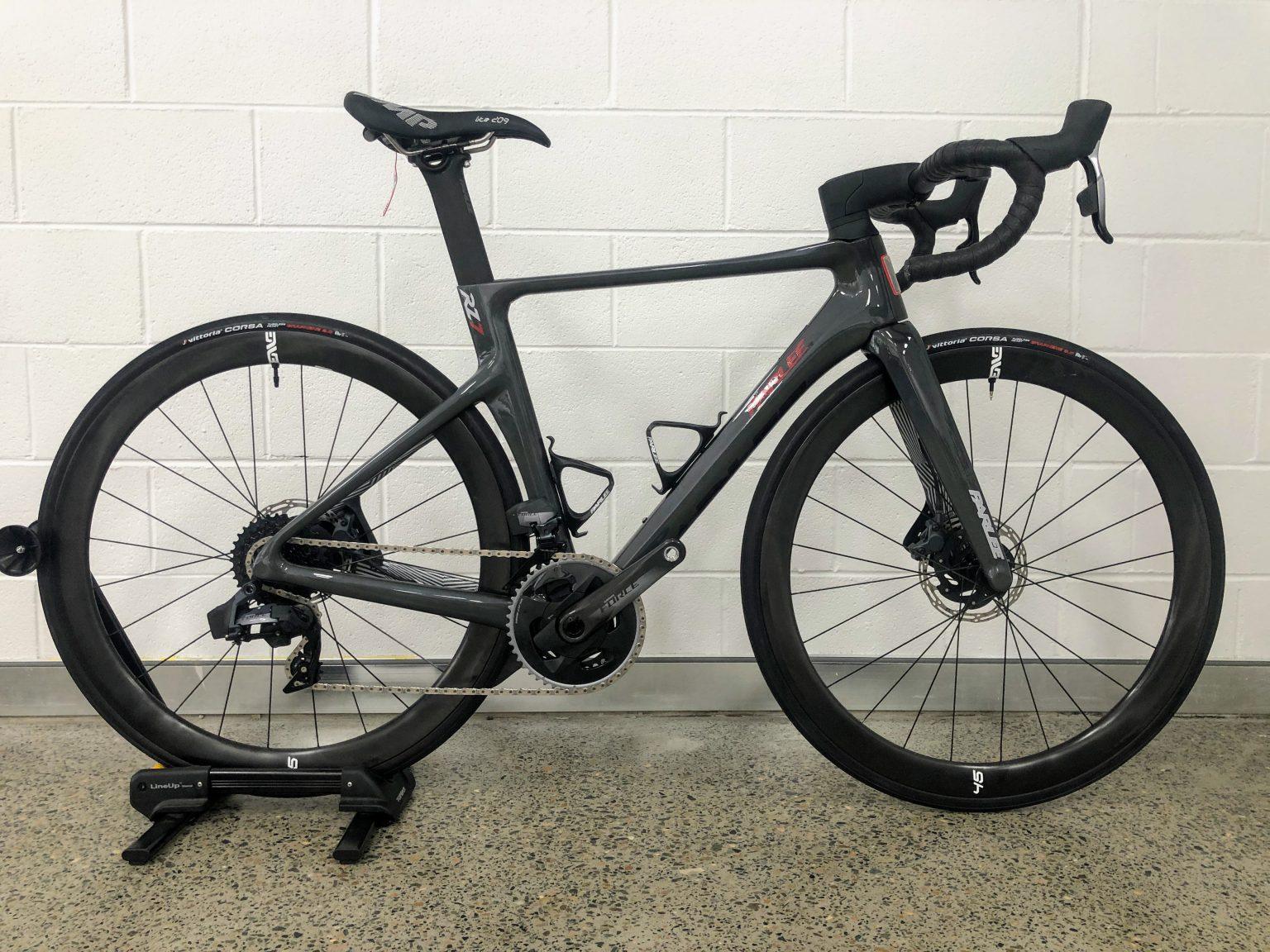 Our client had a known bike position from a previous bike fit but wanted a bike that was slightly more aggressive. He also wanted to upgrade to wireless electronic gearing and hydraulic disc brakes. We added a Quarq power meter to finish it off. 
The final result was a Parlee RZ7. The great part about custom building a Parlee is that we are able to specify measurements such as bar width, stem and crank length as well as the groupset the bike is equipped with. This enabled us to build his bike exactly as he needed from the start and not have to change any components over like you would normally need to do with a stock production bike.
The bike features shorter 170mm cranks as its slightly shorter than the standard length and he had been riding these successfully across all his other bikes. In this circumstance, we could have shortened them to 165mm but decided that it was best to not make any changes to a combination that we knew did not cause issues with his hips. The Parlee Integrated Bar/Stem combo were used, as they provide a clean cable routing solution for the front of the bike. Similarly, a Selle SMP lite 209 was used for the saddle, as it was known from the previous bike position. The finishing touches include Supacaz bar tape, Parlee Arundel Cages and Look Keo pedals.
Get in Touch to Build Your Own
Send us an enquiry below to let us know what you're looking to build and we'll get in touch to tell you how we can help.