This Quintana Roo PRsix2 was replacing a 10-year-old time trial bike and so we needed to make sure we replaced it with a bike that would last another 10 years. The bike was being set up to race over long course triathlon and needed to be as comfortable and fast as possible for 180km bike rides.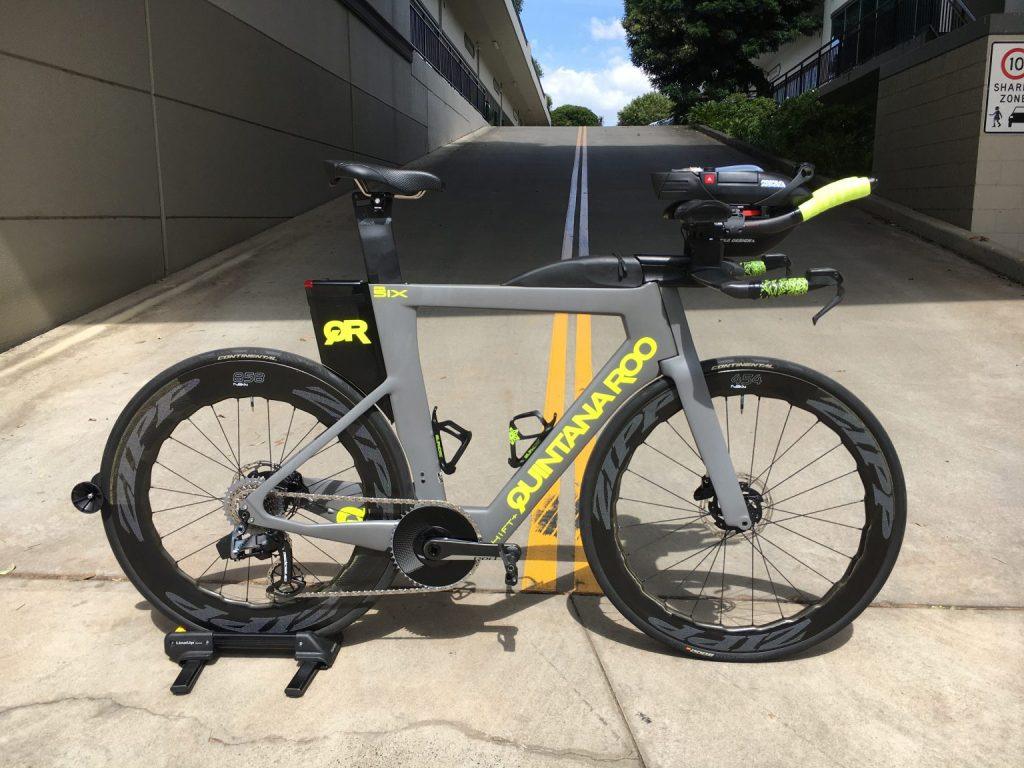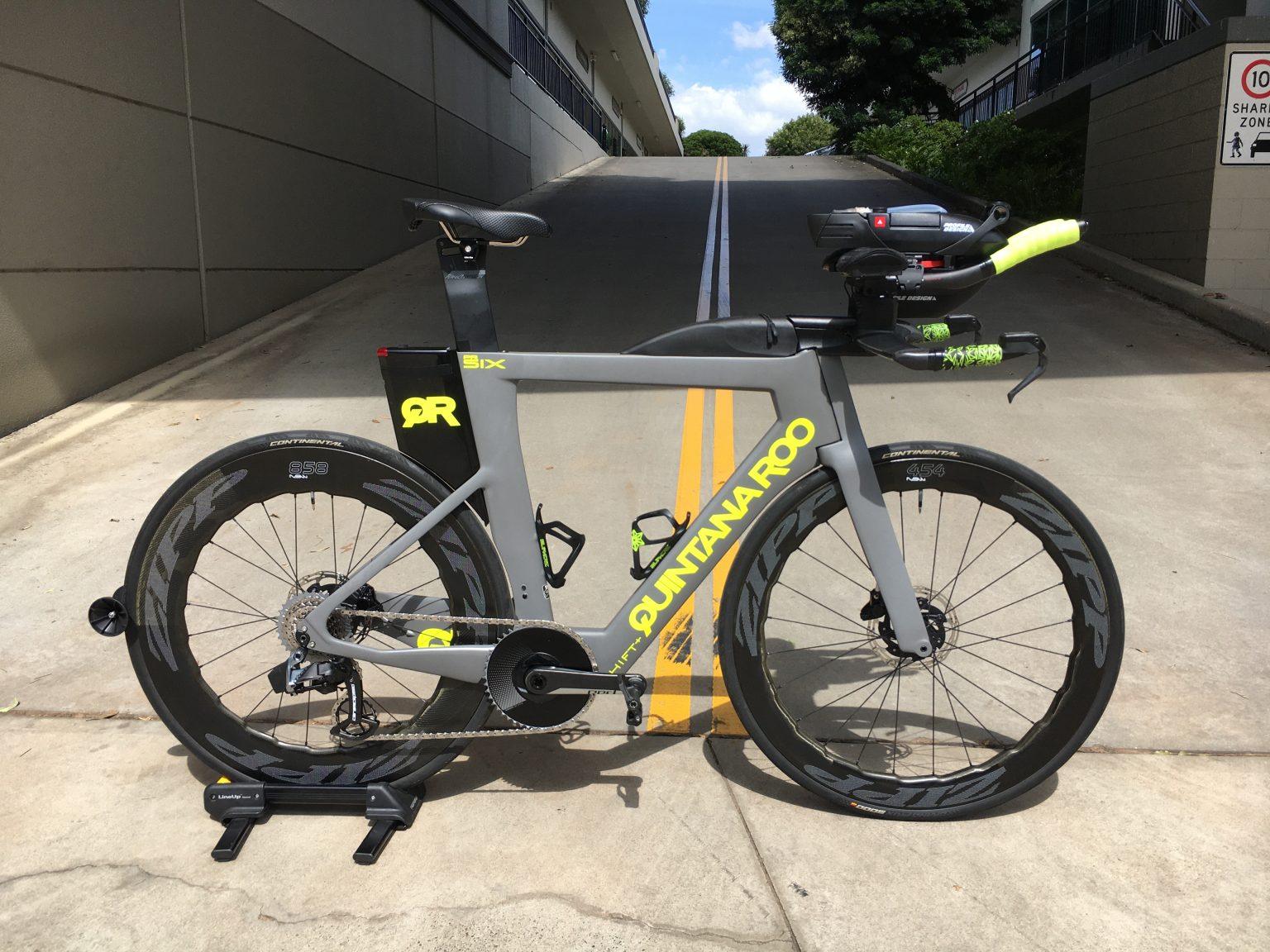 This custom build started with a Retul frame selection bike fit to determine the best position possible and the frame choices were narrowed down to this 
Quintana Roo PRsix2
 as being the best choice. The frame itself allows a very forward saddle position (non-UCI legal) but perfect for triathlon racing where the best possible position and the maximum power to go fast is the goal. Fully equipped with the latest products, such as the Zipp 858 NSW rear and 454 NSW front wheels, this is a quick bike. Power transmitted from a SRAM Red AXS 1x groupset, meaning gears can be changed from both the aero-extensions and the base bar, you can ensure you're always in the right gear.
The CeramicSpeed coated bottom bracket and oversized pulley wheels mean that the mechanical losses are minimized, meaning more power is directed to making you go faster.
The Zipp Vuka Carbon Aerobars and the ISM Adamo time trial saddle are two contact points that best suited the rider, identified during the initial Retul frame selection bike fit. The Vuka bars offer a wide range of adjustability, including the ability to angle the bars for comfort.
Similarly, 165mm cranks were chosen to increase the space to the chest when pedalling, helping the rider to run more effectively off the bike. This helps the Quintana Roo PRsix2 reach not only T2 faster, but also the finish line.
The aerodynamic details were truly honed in on with Profile Design FC 35 Hydration System and the Qbox storage system behind the seatpost from Quintana Roo.
Finishing touches come from the Supacaz bar tape, in yellow to match the accents of the frame, and the Supacaz Tron Side Mount Cages to hold water.
This is truly a quick bike, that is fast in all conditions. No expense has been spared on this Quintana Roo PRsix2!
Get in Touch to Build Your Own
Send us an enquiry below to let us know what you're looking to build and we'll get in touch to tell you how we can help.