Our client wanted a completely custom geometry titanium bike and selected the experts at Curve in Melbourne to build this amazing frame. The bike needed to be able to accommodate wider wheels for taking the bike onto gravel roads and also be as light as possible.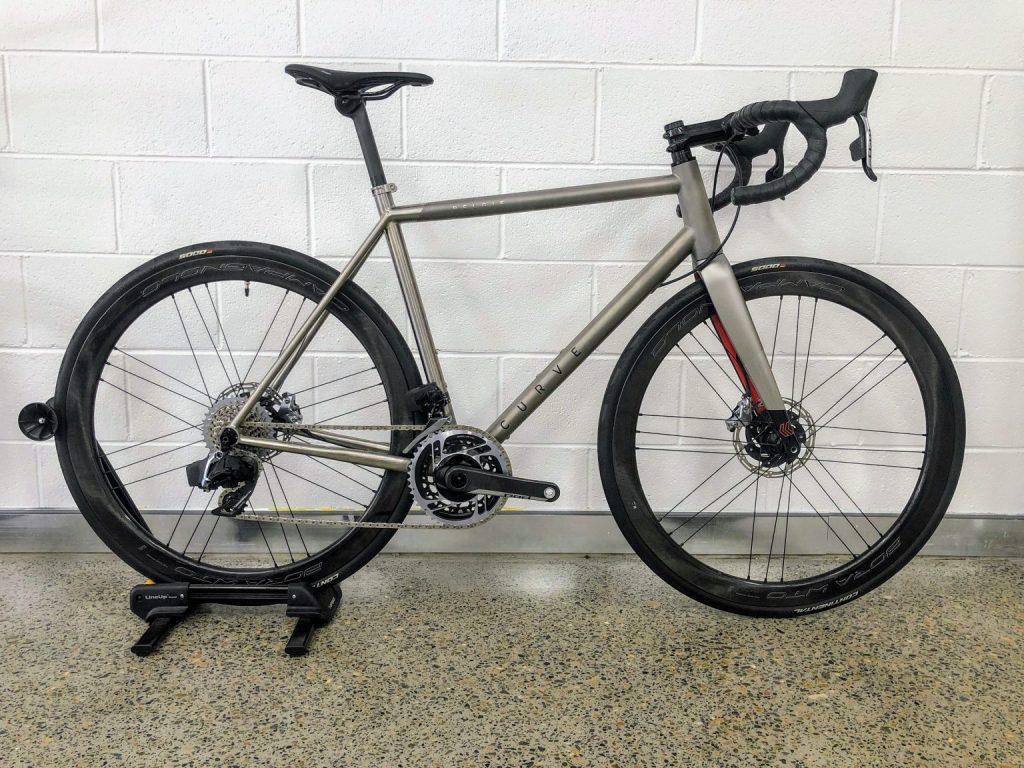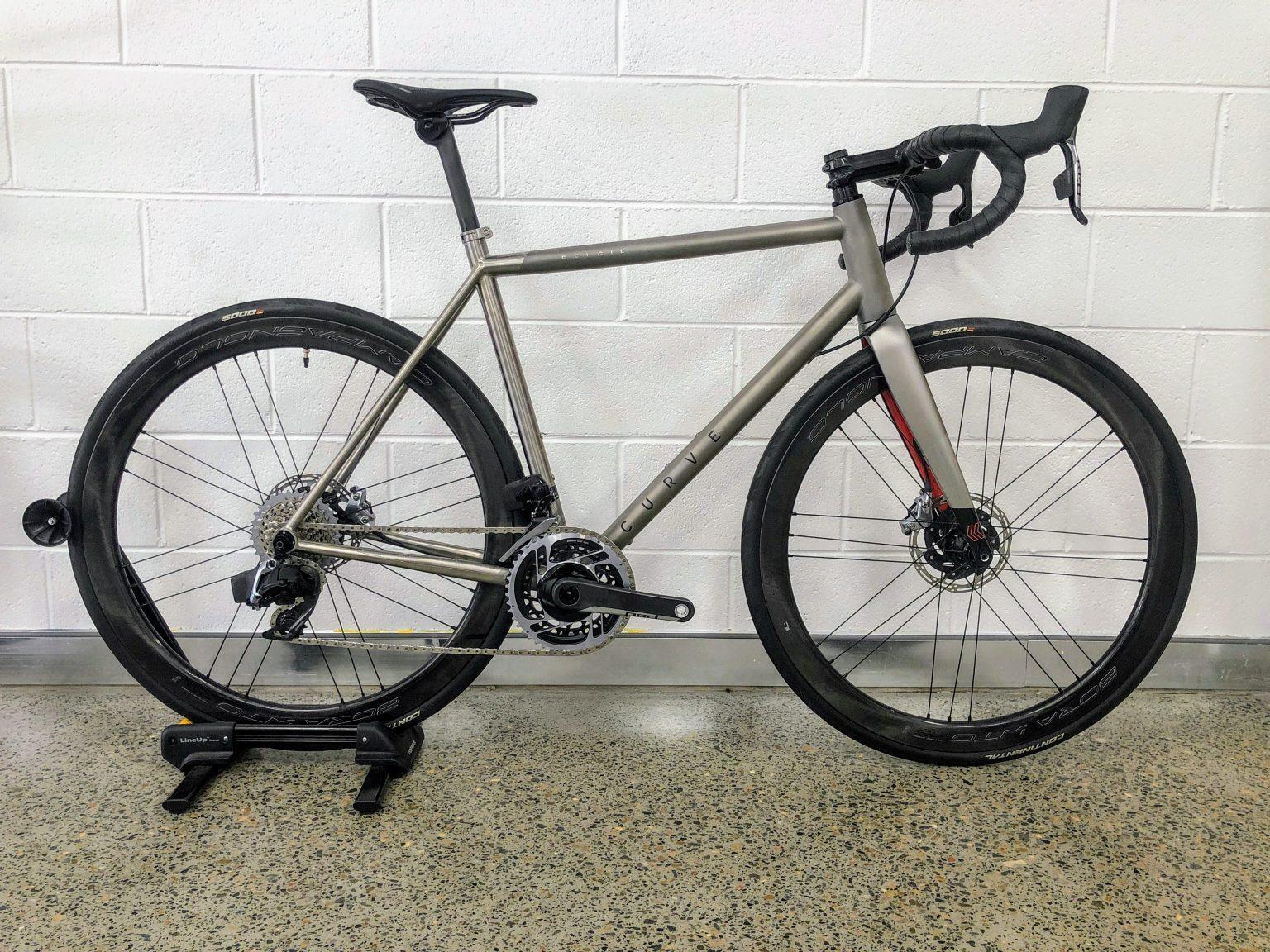 Our client had a known bike position from a previous bike fit, but there were several aspects of the bike fit that could be improved with a custom build and a custom geometry. When it was time for the new bike, our client visited us to work out what the ideal bike would be. 
To work out the best frame for our client, we used our adjustable Retul Muve fit bike during a frame selection bike fit to determine the ideal geometry, crank length and contact points. From there, we analysed the data to calculate what the optimal frame stack and frame reach would be. During this process, we worked with both Curve, our client and our mechanic to ensure that what we built had a small, small amount of room for adjustment in the future if our client ever needed it, while maintaining optimal performance and handling. 
The final result was a classy, matte finish on a light, stiff titanium bike with key features for customisation and appearance. 
The bike is equipped with SRAM Red AXS, the best SRAM groupset currently on offer. It has 12 gears at the rear, electronically wireless and has disc brakes. This makes it one of the best performing groupsets available. It has been paired with a Quarq power meter to give accurate and reliable power measurements straight to the riders head unit.
The Curve is equipped with Campagnolo's Bora WTO 45 wheelset, a carbon wheel capable of taking wide tyres, however, another wheelset will be used for offroading. They are rolling on Continental's latest GP5000, a great on-road tyre for endurance, grip and puncture protection.
The Zipp SL Service Course range was used for the cockpit, as they provide the perfect balance of stiffness, cost and weight. This includes the Zipp SL 70 Ergo handlebars, which allow the rider to ride comfortably on the hoods, while also allowing them to reach longer and ride more aggressively in the drops.
The Zipp bars are wrapped in the Supacaz Super Sticky Kush bar tape, providing comfort and improved grip. The other contact point is the Selle Italia saddle, determined to be the best fit for the rider due to the previous bike fit.
The Curve is slightly longer in the top tube than a standard bike to provide ideal geometry for our client. It was also slightly more conservative in the frame stack than his previous bike as the intended use was off-road and he wanted a more comfortable relaxed fit position. The bike features shorter 165mm cranks for a number of reasons. These were to allow more clearance on the bike when cornering, providing increased distance to the rider chest when sprinting and prevent toe overlap with the front wheel.
Get in Touch to Build Your Own
Send us an enquiry below to let us know what you're looking to build and we'll get in touch to tell you how we can help.