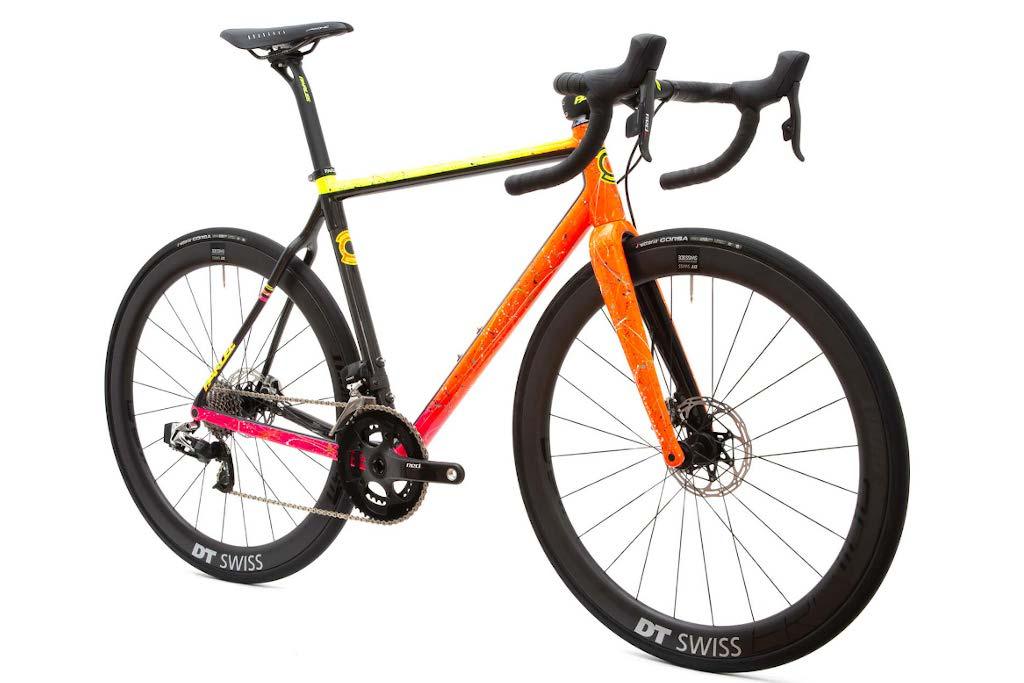 Parlee – Z Zero Disc Frame
The Z-Zero Disc is 100% made to order, with the optimum performance characteristics and technical requirements perfectly met for each individual rider. From gravel epics to gran fondos, no road bike can match the versatility of the Z-Zero Disc. We are able to do this through the use of our Retül Bike Fitting System, matching the frame's geometry to yours.
TECHNICAL FEATURES
PARLEE tube joining process: Pioneered on the Z1, Parlee's exclusive moulding process is the technical benchmark for fusing carbon fibre tubes into a monolithic structure. The process is neither "lugged" nor traditional "tube to tube" construction. The Parlee Z-Zero Frame joining process is more precise, more costly, and unmatched in strength, using only carbon fibre to fuse each tube to another in a manner that yields a wholly unified structure with almost zero redundant material.
Carbon dropouts and bearing races: First used on the Z5, compression moulded carbon drops and bearing races (in the head tube and bottom bracket) allow us to reduce the metal content in the Z-Zero to less than 20 grams. Eliminating metal correctly in any carbon composite structure translates to lighter weight and better durability.
Shaped, bladder-moulded tubing: A technology first used in the Z5, the performance-based shaping allows for lighter overall tube weights and optimized tuning of the laminate schedule. A variety of tube designs allows us to perfectly tune the ride to each riders needs. Produced by hand, by Parlee staff, in Beverly, MA the Z-Zero tube set is 10-15% lighter on average than the already light Z1 (with better torsional performance) and more tunability.
Tapered head and steerer tubes: An innovation derived from the now industry-wide CEN testing protocols; tapered steerer and head tubes are hardly news anymore, however, with the Parlee Z5, they pioneered the use of the smaller 1.250" (32mm) inch lower standard over the heavier 1.500"(38mm) inch standard. Riding the bike demonstrates that the 1.250"(32mm) taper provides the ideal balance for a road bike. Strength, safety, performance and lightweight without harshness.
Disc Brakes: A new standard for the present, disc brakes for road bikes present a range of new options for brake, wheel and drive systems. Now with disc brakes, the Z-Zero is more capable than its predecessor, using the modern thru-axle standards (12mm) which provide optimal performance and handling. The Parlee Z-Zero is a race-bike, fit to you.
Read more on Parlee's website here.
Before purchasing a Parlee Z Zero frame, we recommend a Retul frame selection to determine the correct size for you. Contact us for more information or see what we've done with our custom bikes builds!