This was a custom Parlee RZ7 bike build, intended for endurance riding while maintaining an aerodynamic appearance. The bike included features to suit the rider's flexibility and to maximise comfort and performance.
The Parlee RZ7 was determined to be the most suitable frame for the rider's endurance riding needs. A Retul Bike Fit system provided guidance as to the best options available for the dimensions of the rider.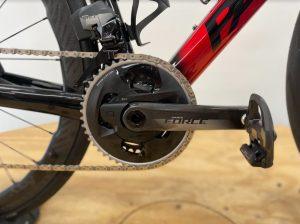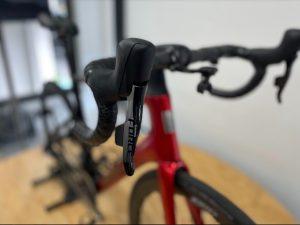 The bike features 165mm cranks to suit the rider's flexibility. This shorter crank length promotes improved efficiency and comfort by allowing for open hip angles and maximum clearance at the top of the pedal stroke between the rider's knees and chest. The bars are also set up with 60mm of spacer stack, also to accommodate the rider's flexibility. These features help maintain rider comfort while also allowing for an aerodynamic position from which they can still maximise power output.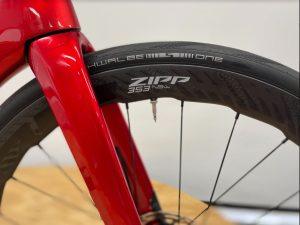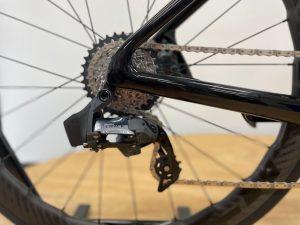 The bike was equipped with SRAM Force AXS 2x groupset, offering intuitive shifting and ensuring appropriate gear ratios for training and racing in any situation on the road. The choice of Zipp 353 will provide aerodynamic benefits and are a good low-weight option for handling. A Quarq power meter was also installed.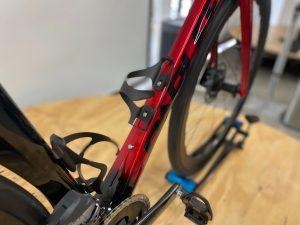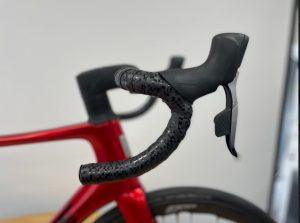 The final touches for this bike were the Selle SMP Drakon saddle, Supacaz side mount carbon bottle cages, and Burgh bar tape. As always, Parlee delivered with an amazing custom paint job, the red ensures a unique, classy finish.