Our client had been looking for a new bike frame and came across a prior year Argon Gallium Pro which was on special. The client had a known position from a previous bike and this one was built to match that position but with higher handlebars for comfort and to improve his previous fit. This custom built Argon Gallium Pro features a stack and reach suitable for the conservative position desired. The Argon head cups allowed us to build a conservative front end for the client. The remainder of the bike was built using high-quality components that were within budget, including a cost-effective wireless electronic groupset and quality wheels.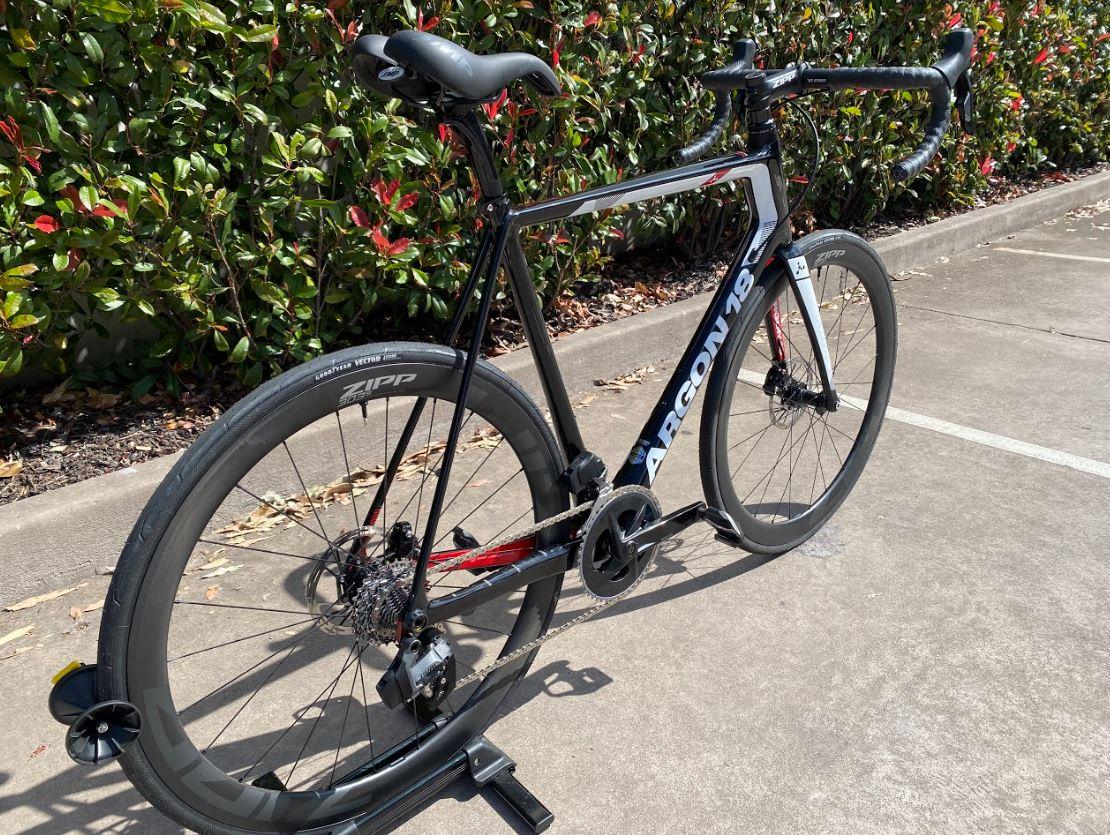 Build Features
The Argon Gallium Pro is a premium-level performance frame built for all-around road and climbing. This frame is renowned for its light weight, stiffness, and comfort. Fast, light Zipp 303 S were the perfect choice for a versatile tubeless disc wheelset ideal for all conditions and road surfaces. Cost-effective, modern electronic gearing was desired, so a SRAM Force AXS groupset was chosen to allow logical and intuitive shifting. We also added a SRAM Rival AXS power meter, an ever-reliable and accurate option.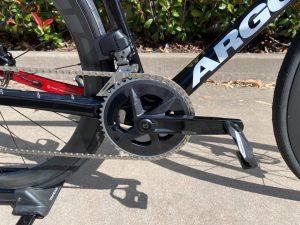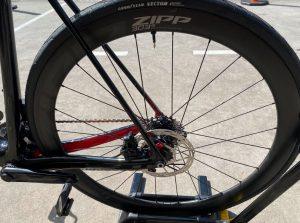 Zipp Service Course 70 ergo bars were used for an ergonomic design which promotes both comfort and performance. This set up provides a balance between a comfortable position and ease of handling and control. Supacaz bartape was used for a stylish, yet durable, finish. A Selle SMP TRK saddle was also added.
Biomechanical and Comfort Features
The features for this bike were selected to match a known position from a previous bike fit, but with higher handlebars for comfort and to improve the previous fit. These features include:
172.5mm cranks
110mm stem
44cm width bars