The Argon18 E-117 is an exceptional build for the customers first TT/Tri bike. A huge step up in efficiency and biomechanics when compared to the road bike set up for non-draft legal races. The E-117 offers exceptional adjustability with the rider position. Room to move as the rider becomes more comfortable with the tri bike set up. 
The Sram Force AXS aero groupset offers a gear for every scenario out training or racing. The Fulcrum Wind 40/ 55 disc brake wheelset offers a controllable aero set up with outstanding brake control thanks to the Sram S900 HRD aero brake set up.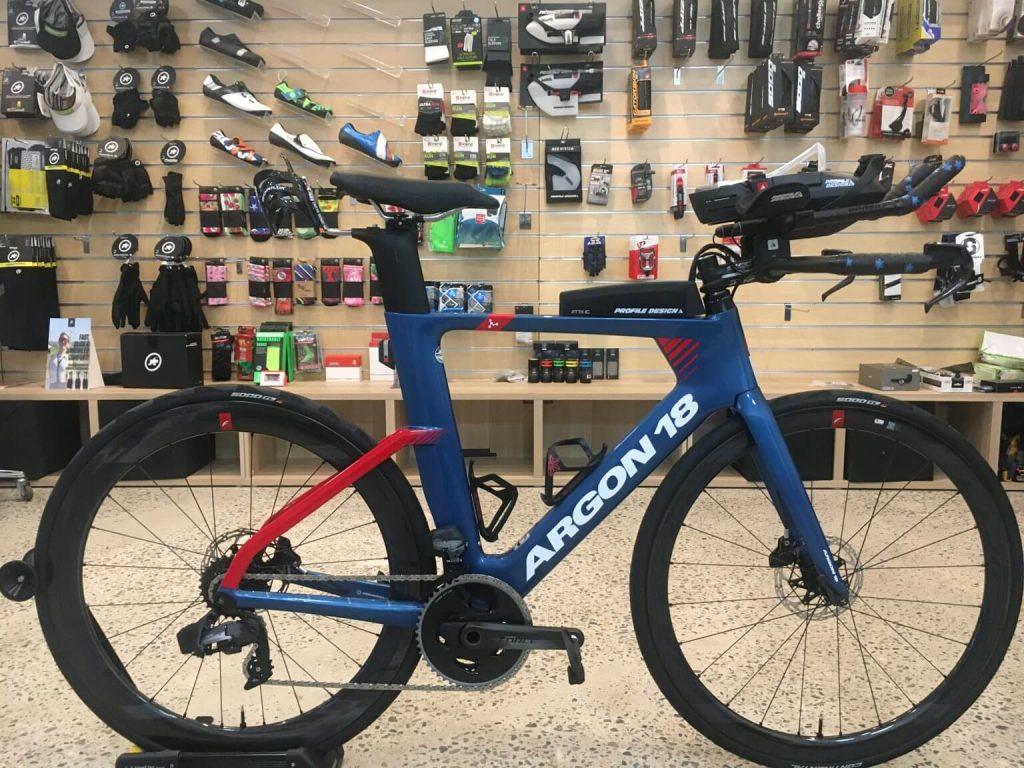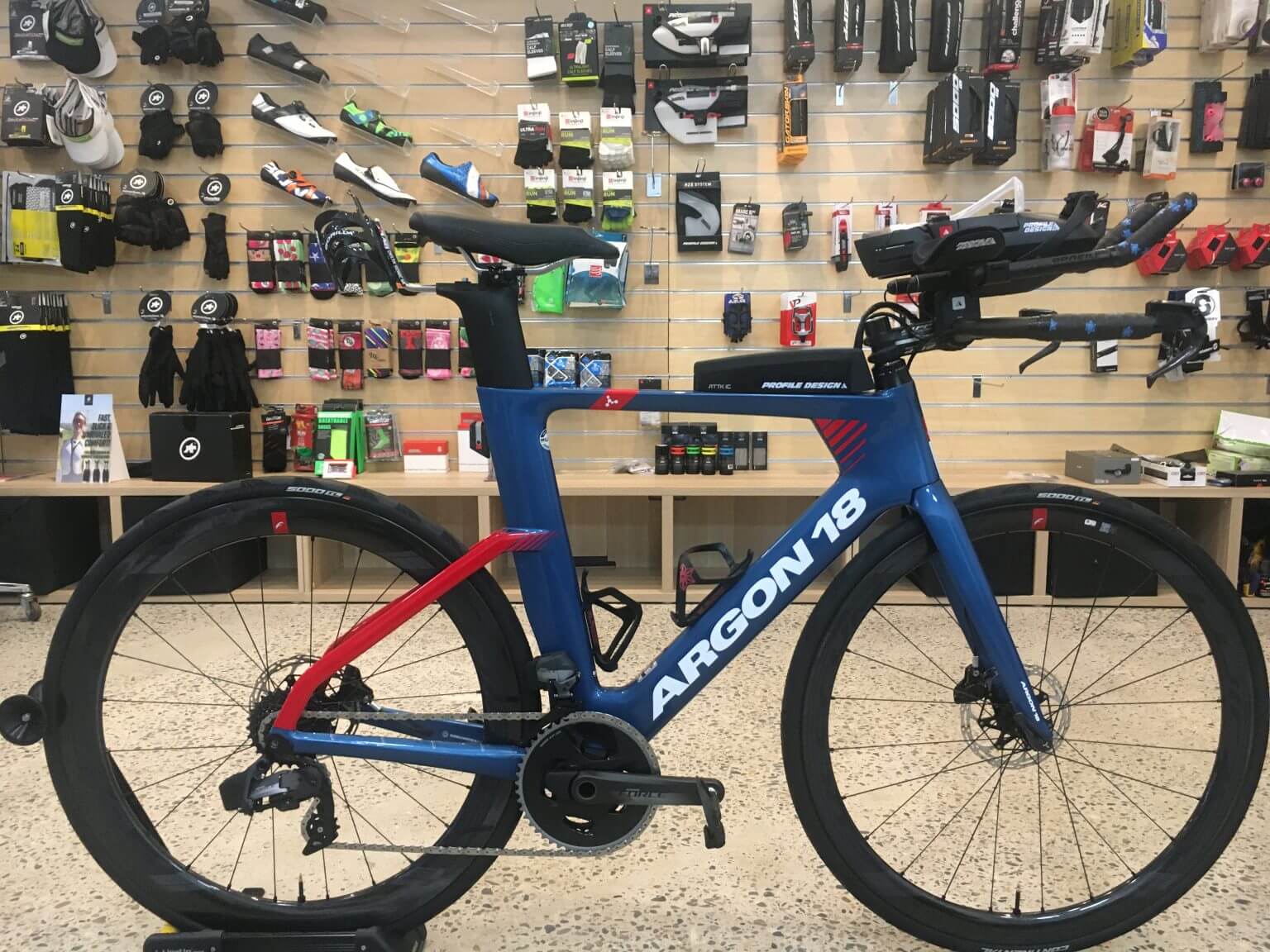 The SRAM Force groupset is equipped with a Quarq AXS Spider to gauge power during both training and racing, helping the athlete to better pace themselves. Similarly, the use of the Continental GP5000 TL in a tubeless setup provides the rider with the confidence in both grip and puncture-protection, all while providing additional comfort.
The huge range of adjustability with the Argon18 E-117 with the 3D fit headset system and paired with the Profile Design Wing 10a base bar / Sonic 35 aerobars was a great option for the riders first TT/ TRI bike. As the rider becomes more familiar with the new position and biomechanics we can adjust the rider to a more efficient position moving from a normal road bike set up for training and racing.
The 165mm cranks allow for improved efficiency and comfort due to open hip angles. This also helps the rider run during a race, as the hip flexor is not as tight. We have carried over the SPD SL pedal system from the road bike to simplify the componentry and allow for a mix and match of Bont Riot road shoes for long days on the bike and the Bont Riot TR+ for race day and brick sessions on the bike.
A Cobb Plus 2 saddle provides one of the contact points, while the Profile Design cockpit is covered with the Supacaz Super Sticky Kush bar tape. The Argon18 E-117 also takes a bento box along its top tube, in this case, the Profile Design ATTK IC model was used to allow the athlete to fuel during the race.
A Profile Design HD FC 25 Hydration System with Garmin Edge Mount has also been added, allowing the athlete to rehydrate without leaving the aero position, while also monitoring the power numbers whilst riding.
Get in Touch to Build Your Own
Send us an enquiry below to let us know what you're looking to build and we'll get in touch to tell you how we can help.