A bike to do it all. The Cervelo Aspero uses disc brakes, wider tyre clearance and road geometry to find itself as an extremely versatile bike. This specific one was built with two wheelsets in mind, with adventures on both tarmac and trail being the goal. As the rider has spent numerous years on a road bike, having similar geometry allowed for it to be ridden as aggressively as previous bikes had been, however now it could be done off-road as well.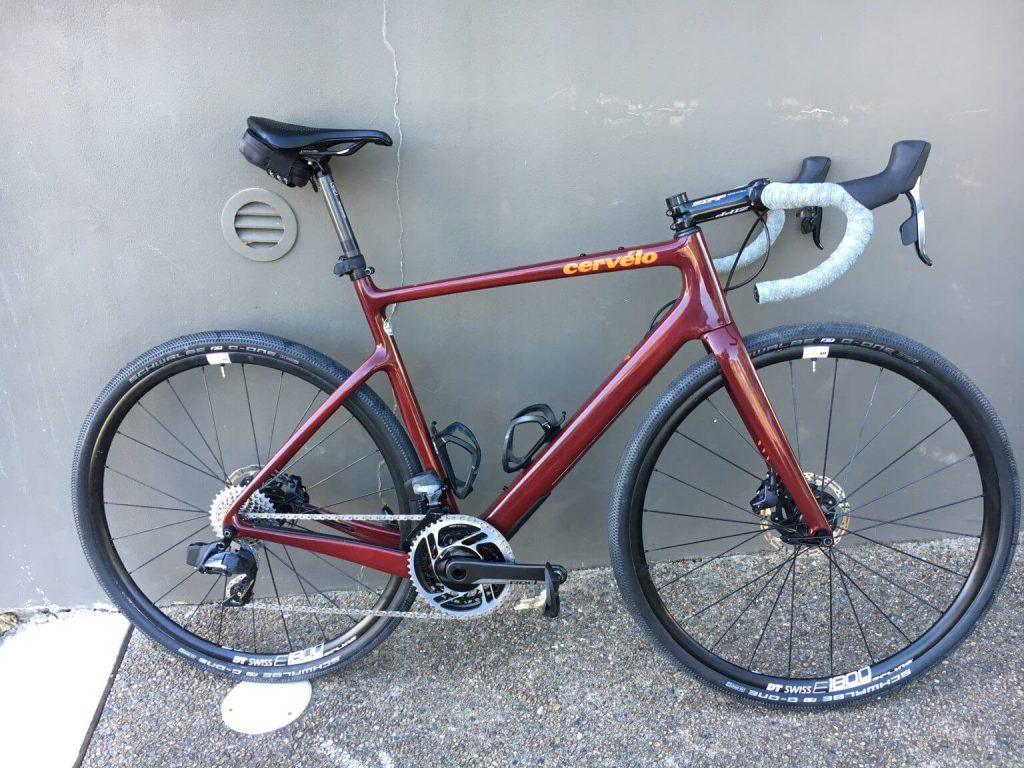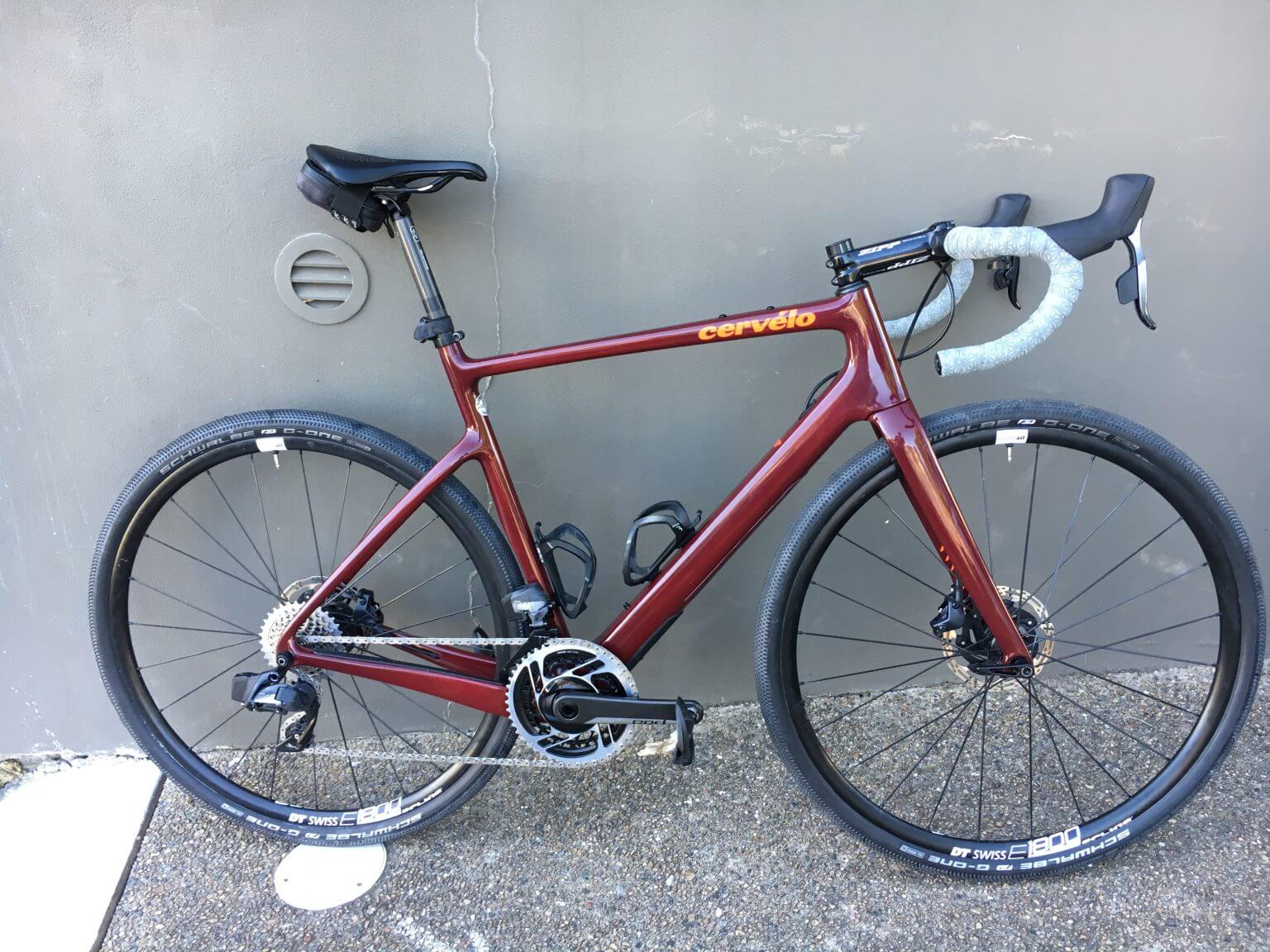 The bike was equipped with a range of SRAM's AXS groupset components from both Red and Force tiers, as this allowed for the most cost-effective way to make this a performance-orientated bike.
As the Cervelo Aspero was intended for off-road use, many of the components were alloy, simply as they were easier to replace and more likely to survive an accident. Hence the DT Swiss E1800 wheelset was used, as it has the capacity for wider tyres, such as those needed to go gravel riding.
The Zipp Service Course SL80 bars were used, offering good reach, with less aggressive drop compared to the SL88 bars on the riders road bike. A zero-offset seatpost replaced the OE Cervelo post, and a Specialized Power saddle was the riders preference for the other contact point.
With a mix of gravel and tarmac expected, we decided to leave the rider with the Shimano 9100 SPD SL pedals, with the ability to change to the SPD(MTB variant) if the off-road adventures became more rugged.
The Cervelo Aspero was finished using Supacaz SSK Gunmetal ba tape, BBB Flex Cages to hold the water needed for these multi-hour adventures. A K-edge combo provided the placement for a computer mount, as well as the BBB speedpack saddlebag to store the tools necessary for trail mechanics.
The SRAM AXS flattop chain also received the molten speed wax treatment, helping to ensure that dirt doesn't stick to the chain!
Get in Touch to Build Your Own
Send us an enquiry below to let us know what you're looking to build and we'll get in touch to tell you how we can help.